Artweek - Frequently Asked Questions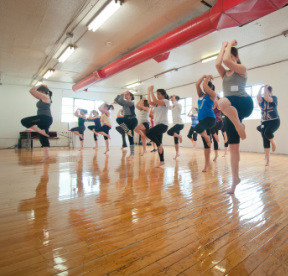 Is there a minimum age to participate?
Yes. This event is open to teens and adults. Participants must be age 13+ to join.
Do I need to be a dancer to participate?
No, the movement will be easy to follow with a goal of creating interesting shapes to be photographed. We welcome all participants regardless of any prior dance experience. As long as you have a strong interest in dance or dance photography and are enthusiastic about participating, this workshop is for you!
What should I wear or bring?
There is no particular dress code for this event. We recommend wearing comfortable clothing that you can move in. Dance attire is encouraged but not required. Remember that you will be photographed so wear something that fits you comfortable (doesn't ride up or fall down!) and that makes you feel confident!
There is a private restroom and a separate changing room at the studio if you need to change.
Will there be a group stretch at the start of the session?
No. Due to limited time, we will not include a formal stretch before the session. We encourage participants to arrive early and stretch on their own. We have a large warm-up space and ballet barre that participants may use.

Do I need to purchase tickets in advance? Will you accept walk-ins?
Due to the nature of the event, we strongly suggest registering in advance. We need to know how many participants we will have in order to properly plan the program. Please purchase your ticket at least 24 hours in advance to secure your space.
(Walk-ins will be accepted if space permits.)
How can I pay for my ticket?
The preferred method for purchasing tickets is by using our Paypal link located on our Artweek registration page. If you prefer to pay for your ticket with cash or check, you may drop off payment in advance at the studio. Do NOT mail your payment to the studio.
What is your cancellation policy?
Due to the nature of the event, tickets are non-refundable (unless the session is cancelled). Please read through the event description, scheduling options and other info carefully, before purchasing your ticket.
If you need to cancel, you may notify us via e-mail until 48 hours before the start time of the event. We will charge a cancellation fee of $10.00 and will issue you a $15 credit towards an OnStage dance class valid until September 1, 2014.
We will not accept any cancellations without 48 hours advance notice.
If you have any other questions, please e-mail us at info@onstagedanceco.com
Back to Artweek Page
---